There's more development in motion in SunCrest! Recently, Draper City Council approved a master development agreement regarding the properties known as Hidden Canyon Estates, Mercer Mountain Estates and Lakeview Heights.
Hidden Canyon Estates
Located adjacent to the Stoneleigh Heights Townhomes and the future Edelweiss development, the agreement allows up to 300 single-family homes with a minimum lot requirement of 7,500 sq. ft. The developer will contribute $500,0000 towards the construction of trails/trailhead in either the first or second phase.
Mercer Mountain Estates
This 20-acre parcel, acquired in the Zion's Bank acquisition, will be limited to 50 single-family homes with a minimum lot requirement of 12,000 sq. ft. The agreement will allow for a gated community if desired and all roads within MME will be private streets.
Lakeview Heights
This 20-acre parcel, commonly referred to as the "concrete jungle," was also acquired in the Zion's Bank acquisition. This parcel will allow townhomes or condos and be limited to 160 units and all roads within LH will be private streets.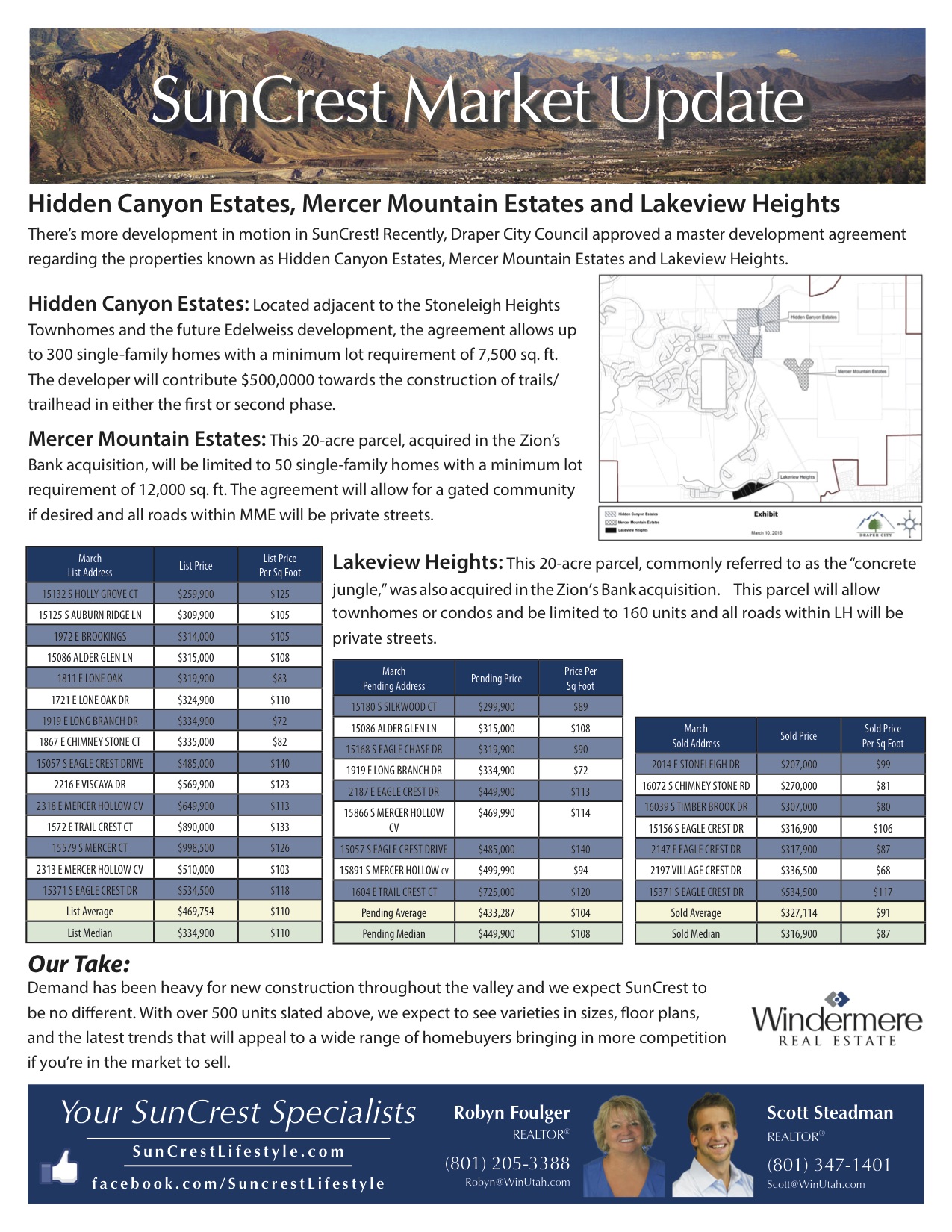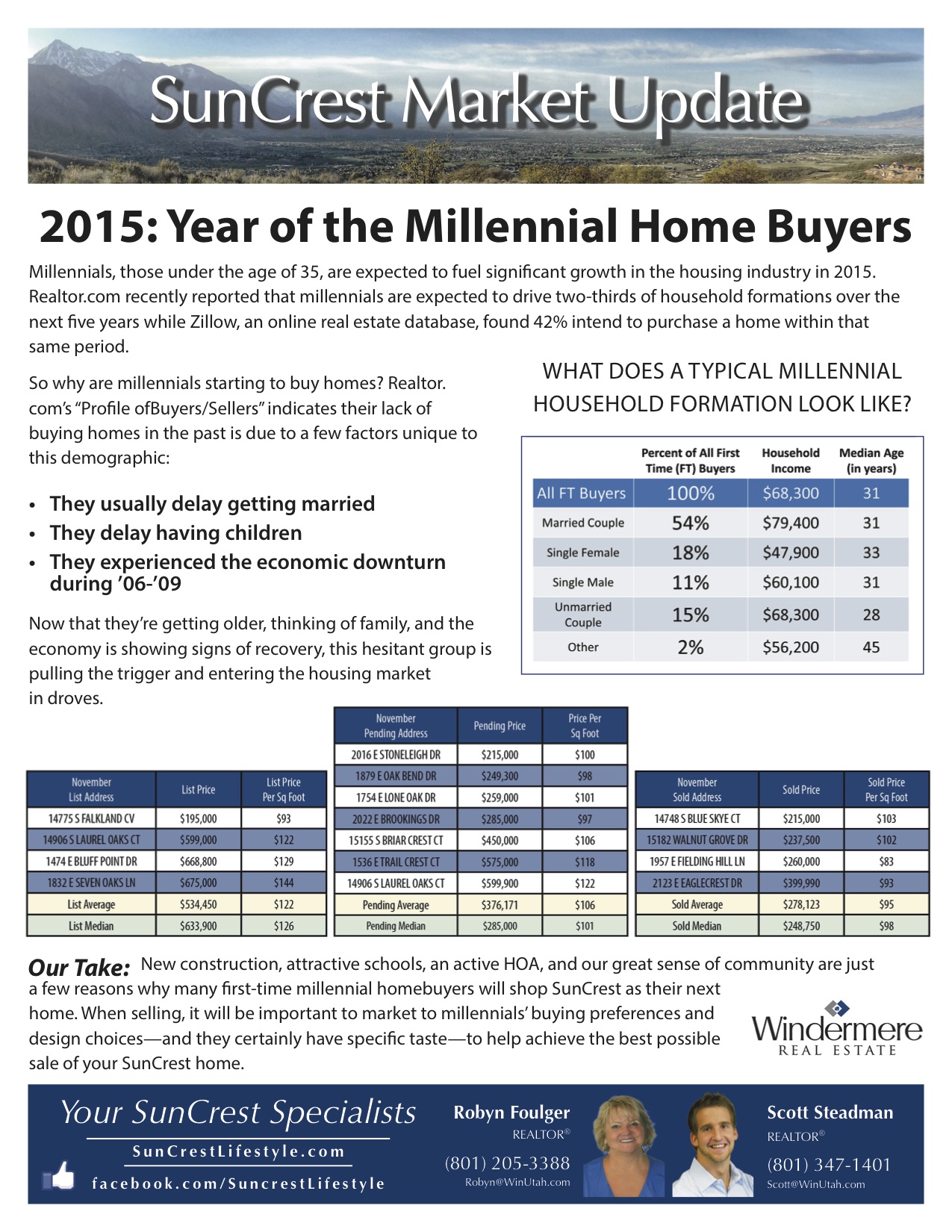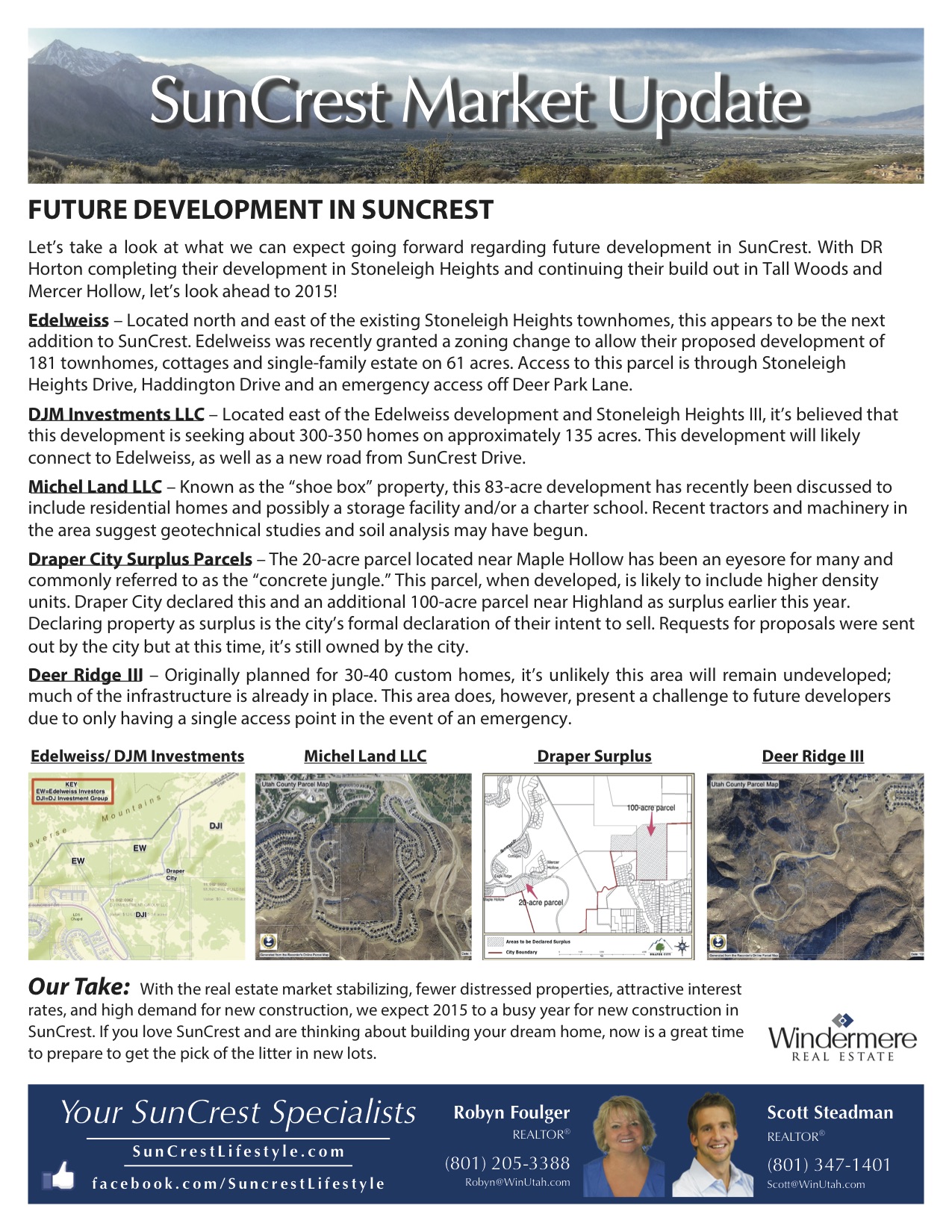 At the September 30th Draper City Council meeting the Council unanimously approved adopting an ordinace establishing the Traverse Ridge Special Service District Administrative Control Board. Draper City has issued the following memo:
Draper City Mayor Troy Walker is seeking five registered voters who reside within the Traverse Ridge Special Service District (TRSSD) to serve on the newly created TRSSD Administrative Control Board. The new board will be independently responsible for providing applicable TRSSD services to the district, such as snow plowing, and managing the associated budget. Any qualified individual who is interested in serving on this board should submit a one page resume and a one page letter of interest to the Draper City Recorder, Rachelle Conner (rachelle.conner@draper.ut.us), by noon on Friday, October 3, 2014. Mayor Troy Walker intends to appoint five board members, with the advice and consent of the Draper City Council, at the Tuesday, October 7, 2014 city council meeting.
Questions regarding this matter can be directed to the city manager, David Dobbins, at david.dobbins@draper.ut.us or at 801-576-6523.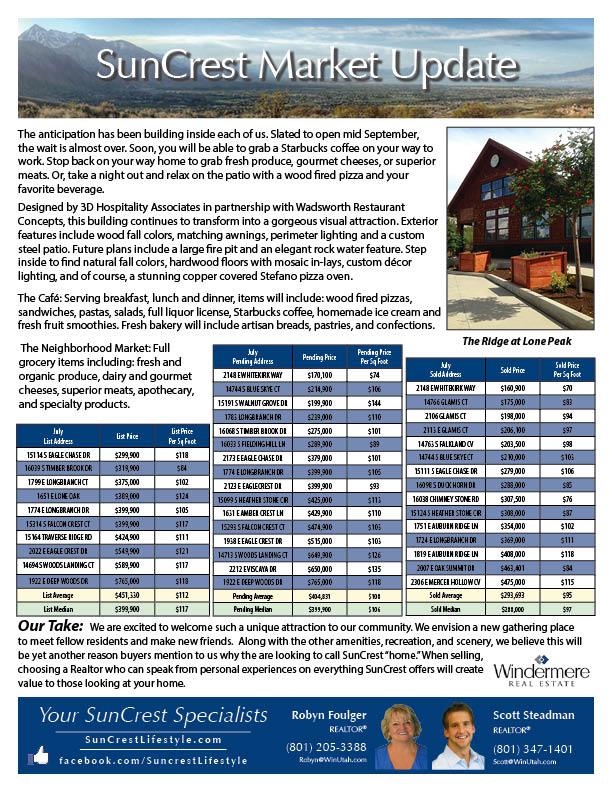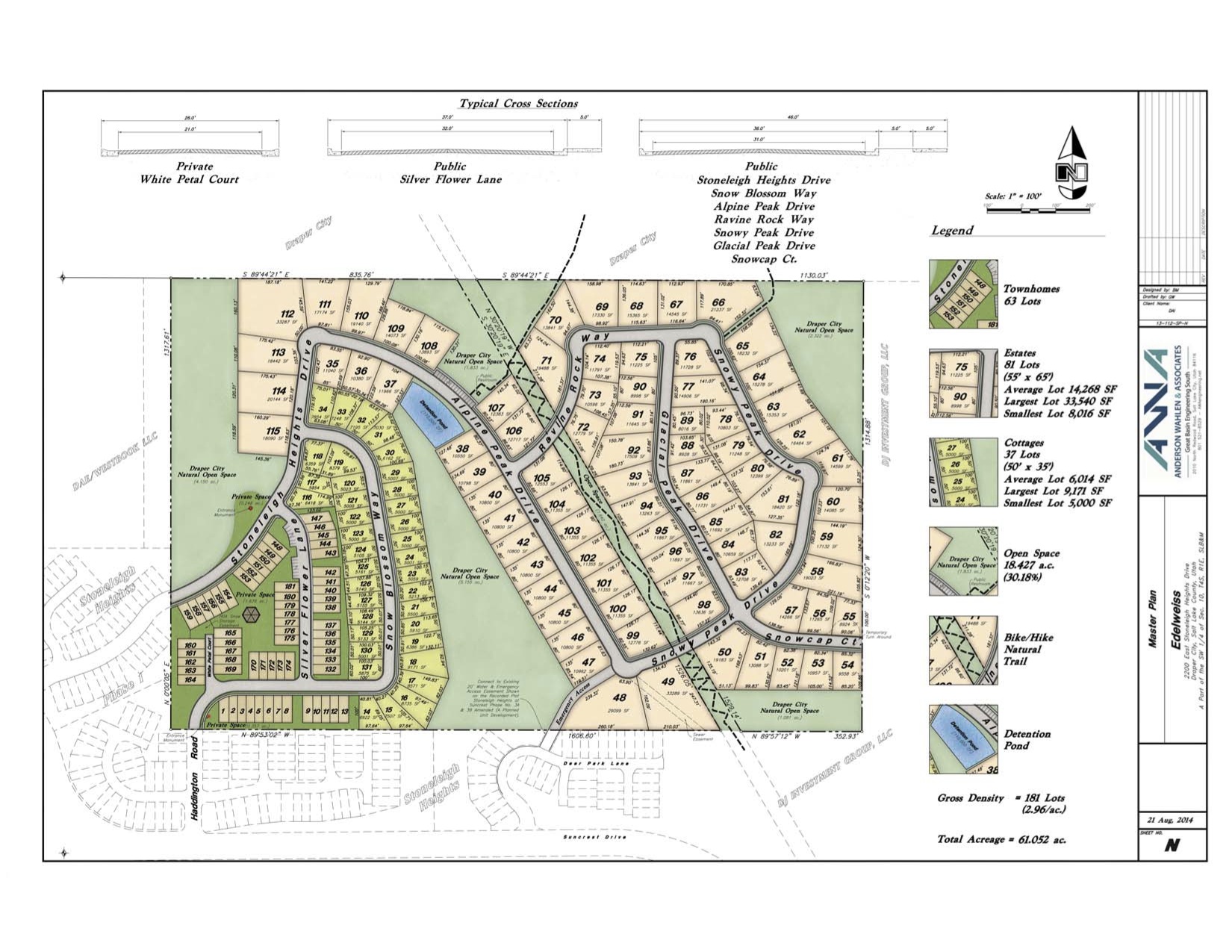 Our understanding from previous Draper City meetings and information from the developer is that they wish to be included with SunCrest HOA and have also expressed interest in being annexed into the TRSSD. Our understanding is that it's a multi year buildout plan with town homes, cottage style homes, and larger 1/4-1/3+ acre lots with around 180 units in total.


Click here to view the proposed plat and zoing request.

There will be a public hearing at Draper City Hall, 1020 East Pioneer Road, on August 28, 2014, at 6:30 p.m. Inquiries may contact Dan Boles at the Draper City offices, 801-576-6335.