…To the highest bidder. Which unfortunately, was not the HOA. In case you missed the most recent HOA meeting, Tod Bean and our Board of Trustees updated the residents on the status of the (former) DR Horton Sales Office.



At HOA meeting, it was communicated that the HOA was in conversations to acquire the building but talks failed to materialize. The HOA stated they made several attempts to negotiate with DR Horton and raised their offer (undisclosed) multiple times. The HOA stated they felt they had an agreement with DR Horton only to hear back from DR Horton that they received a higher (presumptively) bid.



The sale of the building includes the access road(s) to the clubhouse, the parking stalls located on the East side of Village Green Drive, and East side of the parking lot in front of the community clubhouse. According to the Wasatch Front Regional MLS, the property sold for $490,000.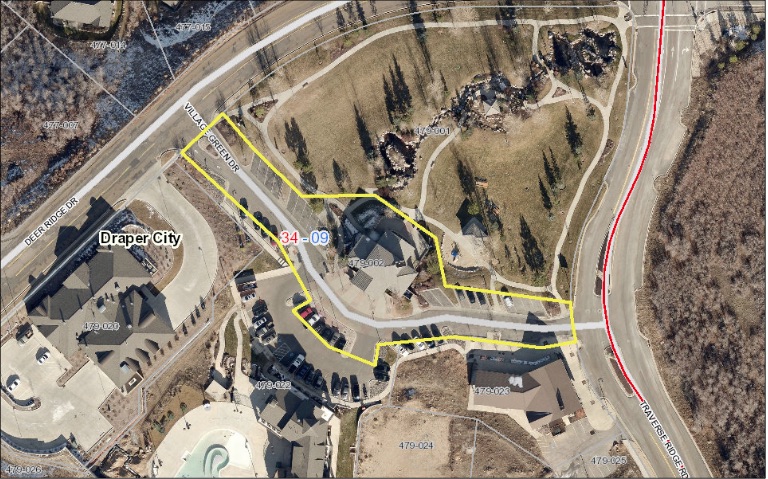 Effective November 11th, bus stop locations have changed in SunCrest.
These changes mean:
1. All students have been assigned to a specific stop and are expected to use that stop.
2. All students should be at the stop location at least 5 minutes before the scheduled time.
3. The drivers will not be waiting. They will stop, load students, and move on to the next stop.
The map below shows the stop locations and the areas they will serve. For example: if you live in the yellow area your assigned stop is the yellow stop.
For more information about other schools please contact what ever school your child attends. Thank you.
Ridgeline Elementary-(801) 717-4515
Timberline Middle School-(801) 610-8765
Lone Peak High School-(801) 717-4568
You can view the new bus stop locations and times here.
In response to complaints from residents, KUTV News reported on the story. Builder DR Horton revisited their original stance and has since said the bus stop can return back to its original location.
You can view the news story here.